Microsoft changes their products and licensing at Windows Server. Here are the
changes and how they affect you as a customer at Tripnet.
The Licenses Web and Enterprise are Discontinued
Windows Server Web and Windows Server Enterprise are two licensetypes which will no longer be continued within the Windows Server family. This means that Tripnet's customers who previously used these licences will have them replaced with Standard Edition or Datacenter Edition. Standard Edition and Datacenter Edition will continue, but with changed license content.
Microsoft also offers a simpler version called Windows Server Foundation, but since Tripnet is not offering this version, it does not affect our customers. Windows Server Foundation can only be purchased along with server hardware as an OEM license.
In addition to Datacenter Edition, Standard Edition and Windows Server Foundation Microsoft also offers the Essentials Edition. It is a license with a limit of 25 users that is suitable for smaller companies' internal server environment.
New Differences Between Standard and Datacenter
A big difference from the past is that Standard Edition and Datacenter Edition now contain the same features, but the number of virtual servers that are included in these licenses differ. The Standard Edition includes up to two virtual servers and Datacenter Edition includes an unlimited number.
As before, it is always physical processors that are licensed, which means that you cannot buy licenses for virtual servers separately.
Windows Server Standard Edition at Lower Cost
In light of the changes being made customers who previously had to use the Enterprise Edition can now use the Standard Edition at a lower cost in the future.
Tripnet's customers who previously used virtual or physical servers with the license type
Standard Edition, are not affected by the changes from Microsoft.
Tripnet's virtual server services always include Windows Server, licensed through Windows Server Datacenter Edition. As a customer at Tripnet, this means that you can always feel confident in having the correct licensing.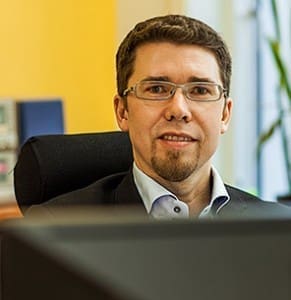 Robert Rinde, Sales Manager
Do you want to know more about the licensing of Windows Server?
Contact us, and we will tell you more!