Uncomplicated people with sharp brains and a glint in our eyes - that's us!
Without all our fantastic employees, Tripnet would be nothing but big data halls, machines and empty promises. It is our people who stand for experience and cleverness, commitment and enthusiasm, sensitivity and visions. We are guided by our values, with our sense of being a company at the forefront. Everyone who works at Tripnet has been hand-picked. We are extremely skilled as a matter of course. Just as important are our personalities which together create our company feeling . Reflecting our values, we are passionate about our relationships with other people, both customers and suppliers, partners and colleagues. Some of us are  more outgoing and sharp-witted, while others compensate and balance by being more thoughtful, reflective and solidly experienced. What we all have in common is that we have our heart in the right place and can always be trusted. We are pleasant and honest fellow human beings who listen, help, dare to be personal and  give of ourselves. In our brand, in our day-to-day life and in our culture, we only have roomfor really good people.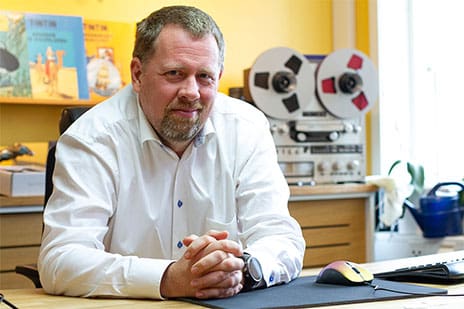 The richness of diversity
It's the people here at Tripnet who make the difference! They are the ones who support our customers daily and find new, creative solutions that make the company continue to develop. They are true heroes in everyone's eyes.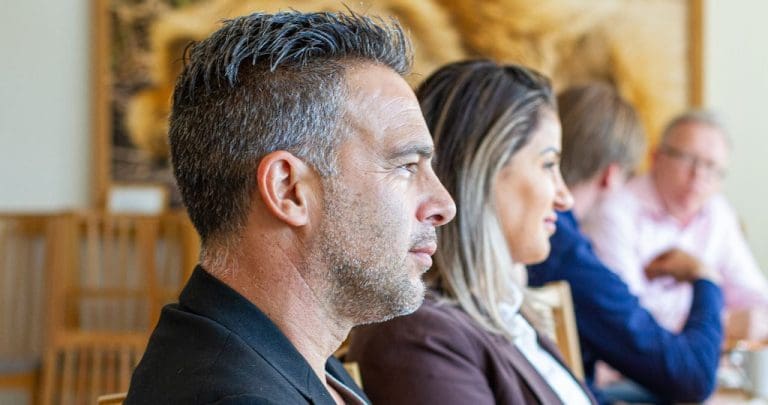 From here to sustainability
For us at Tripnet, it is an obvious thing to look at sustainability from a holistic perspective. We take great responsibility for all aspects - financial, social and ecological. We have put together some of our thoughts here, good intentions, eco-friendly innovations and green visions we believe in to achieve real, long-term sustainability.
Things happen all the time
Listen to our systems engineer Robert Wemmenlöv talk about his day-to-day life at Tripnet with unpretentious nerds, soft ice cream, lunch walks and the privilege of being able to play DJ at lunch at the world's best job!
Tripnet, which was founded in 1995, has its head office and data centre in Gothenburg. When we started, we were pioneers in modem access and web subscriptions. Today, we are experts in advanced operating solutions - in public clouds, Tripnet Cloud and data centres.
The company is owned by the four founders; our CEO Ulf Persson and Solutions Director Martin Dohmen together with Mikael Karlsson and Daniel Ryde, the latter two are now only active on Tripnet's board.
The year offered us several bright spots that made us very proud and grateful - despite the fact that the coronavirus pandemic affected us all and was in the spotlight at the end of the financial year. We celebrated 25 years, strengthened our commitment to educating young people in entrepreneurship, went from the Gårda office to the home office in record time and made our offer complete with Google Cloud as a cloud service.
Everyday at an IT company is characterised by logic, technology, finance and processes. To outsiders, our world may seem harsh and rational, but when you get to know the men and women at Tripnet, you quickly notice that this is only part of the truth. For many years, the company has been actively working to support various projects, which we believe are important. It's about being able to help where it really makes a difference.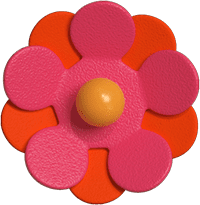 Customers claim that Tripnet's attitude is "nothing is impossible"
Every year at Tripnet we carry out a customer survey that helps us develop - in the direction that our customers want. The results for 2019 were as positive as the previous year. Tripnet is really appreciated, and is praised for its technical skills, stability and reliability with delivery. Customers say that Tripnet keeps its promises.
Accessibility and proximity as well as good service, great experience and good references were given as the main reasons why our current customers have chosen us at Tripnet. As usual, our employees are praised as solution-oriented, helpful and technically skilled.
"It's a small personal company with huge
commitment and which surpasses others in delivery." Anders Thell, Max Manus
"Stable, customer-focused, responsive and helpful with good thinking about security."
Fredrik Ilde, Lagerhaus AB